Multi-Factor Authentication protects user data—which may include personal identification or financial assets—from being accessed by an unauthorized third party. In addition to username and password, users will need to enter a code delivered via text message.
See Tickets US has implemented multi-factor authentication (MFA) to our Manage sign-in page for brand & client users to improve the security of accounts and protect our client data.
The See Tickets US Access Control app does not require MFA.
Getting Started
Before using MFA to sign in, users will need to set up their second form of authentication. The second form we've chosen is SMS text message: a six-digit code will be sent to your mobile phone and then entered on the platform to enable login. Your authorized access will last for 12 hours before requiring the MFA steps to be repeated.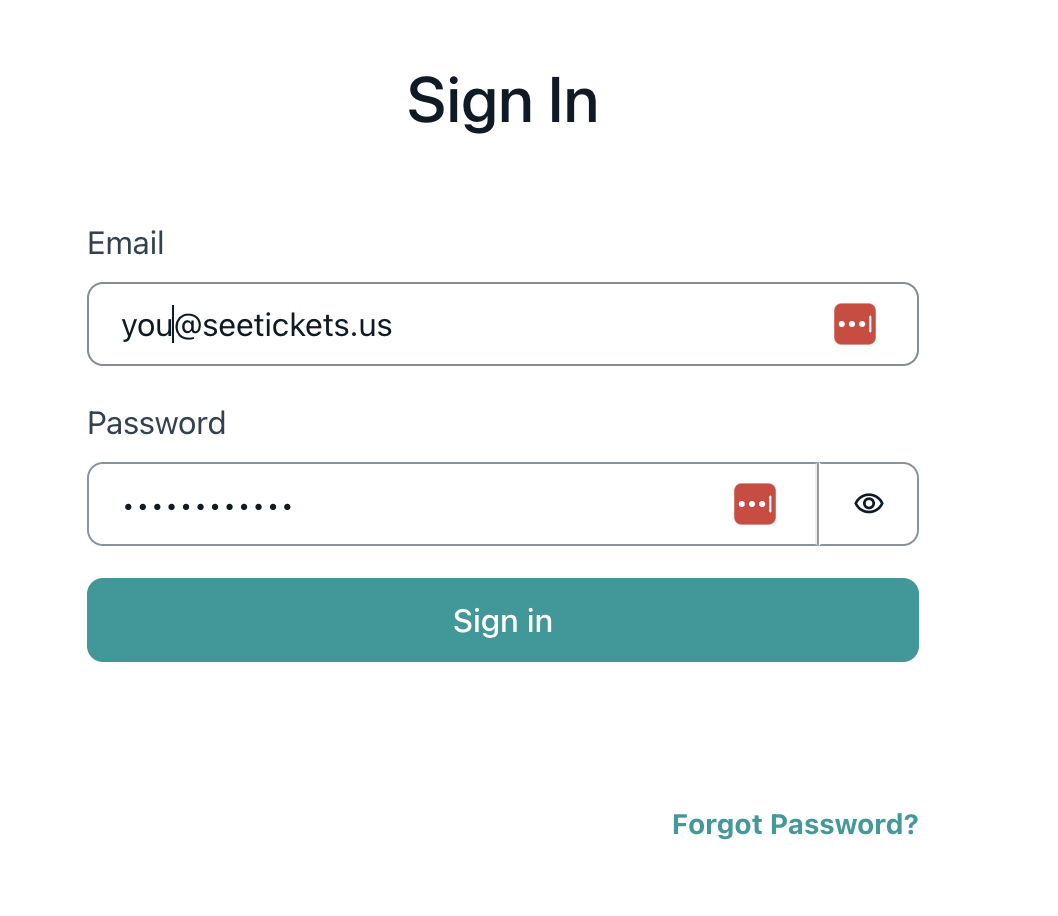 Each time you sign in, you will do the following:
Enter the email address and password associated with your See Tickets US account.
An SMS text message with a code will be sent to your mobile phone.
Enter this code on the "Sign In" page when prompted in order to access your See Tickets US account.
Text Message (SMS)
Enter your email address and click "Continue".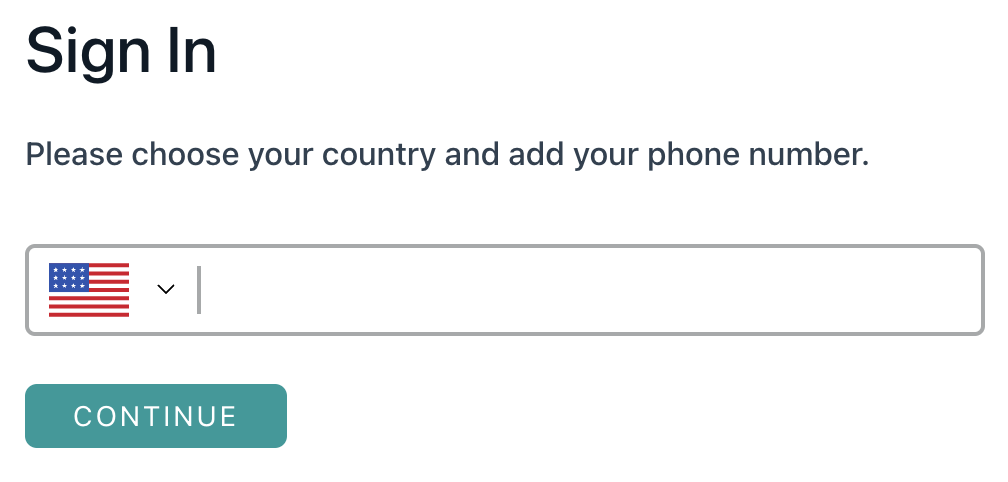 Select your country code, enter your mobile phone number, then click "Continue". You will receive a text message with an authentication code.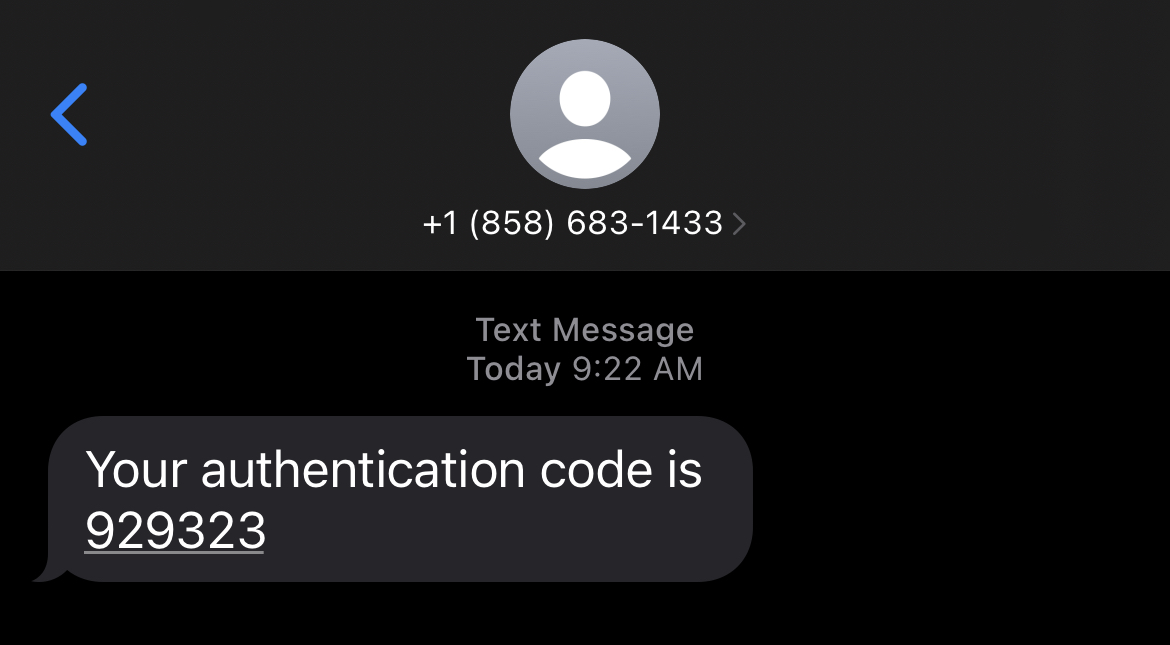 Return to your web browser, and enter the code when prompted.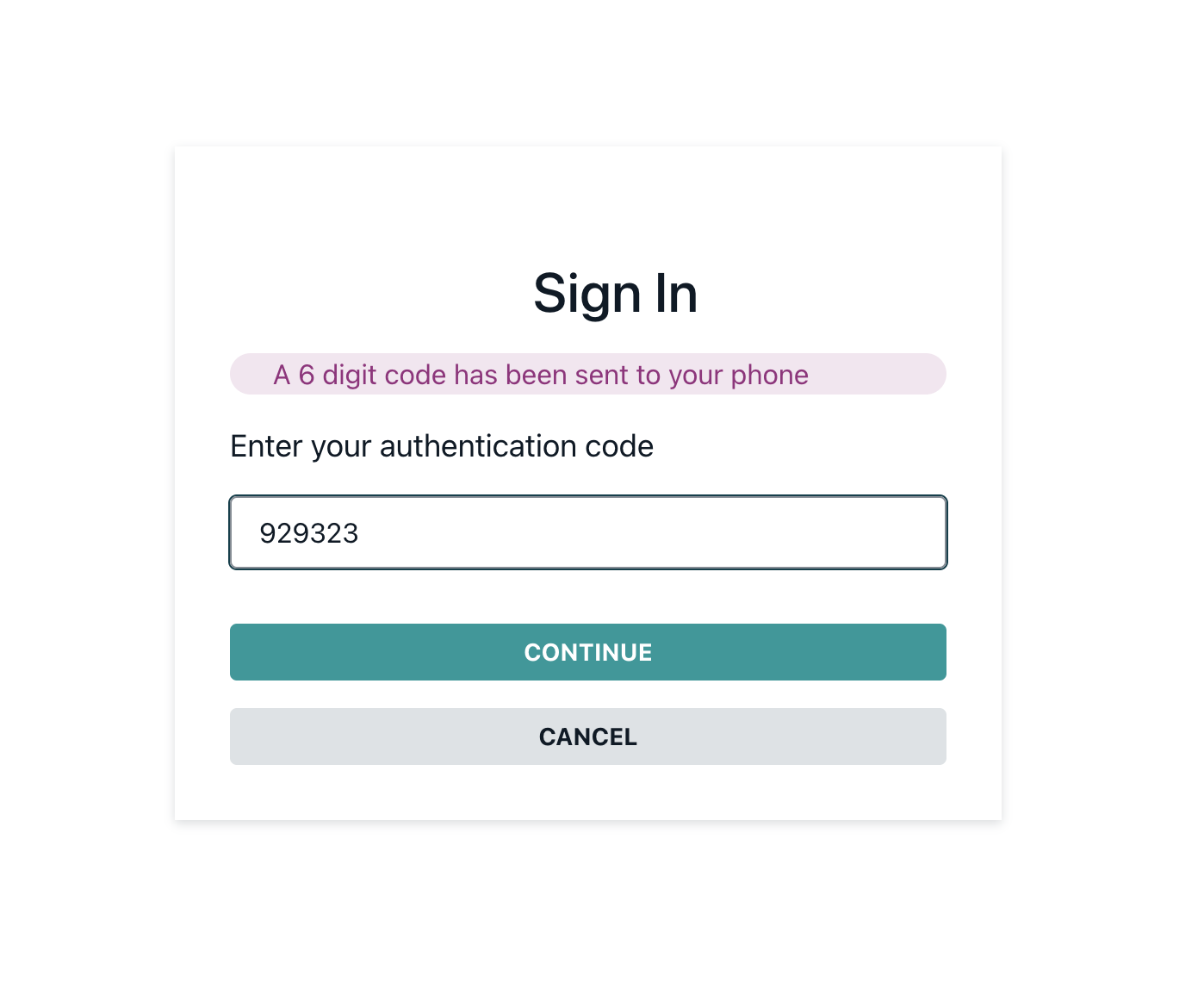 After successfully entering your code, you will be taken to the usual See Tickets US sign-in page where you can login with email and password.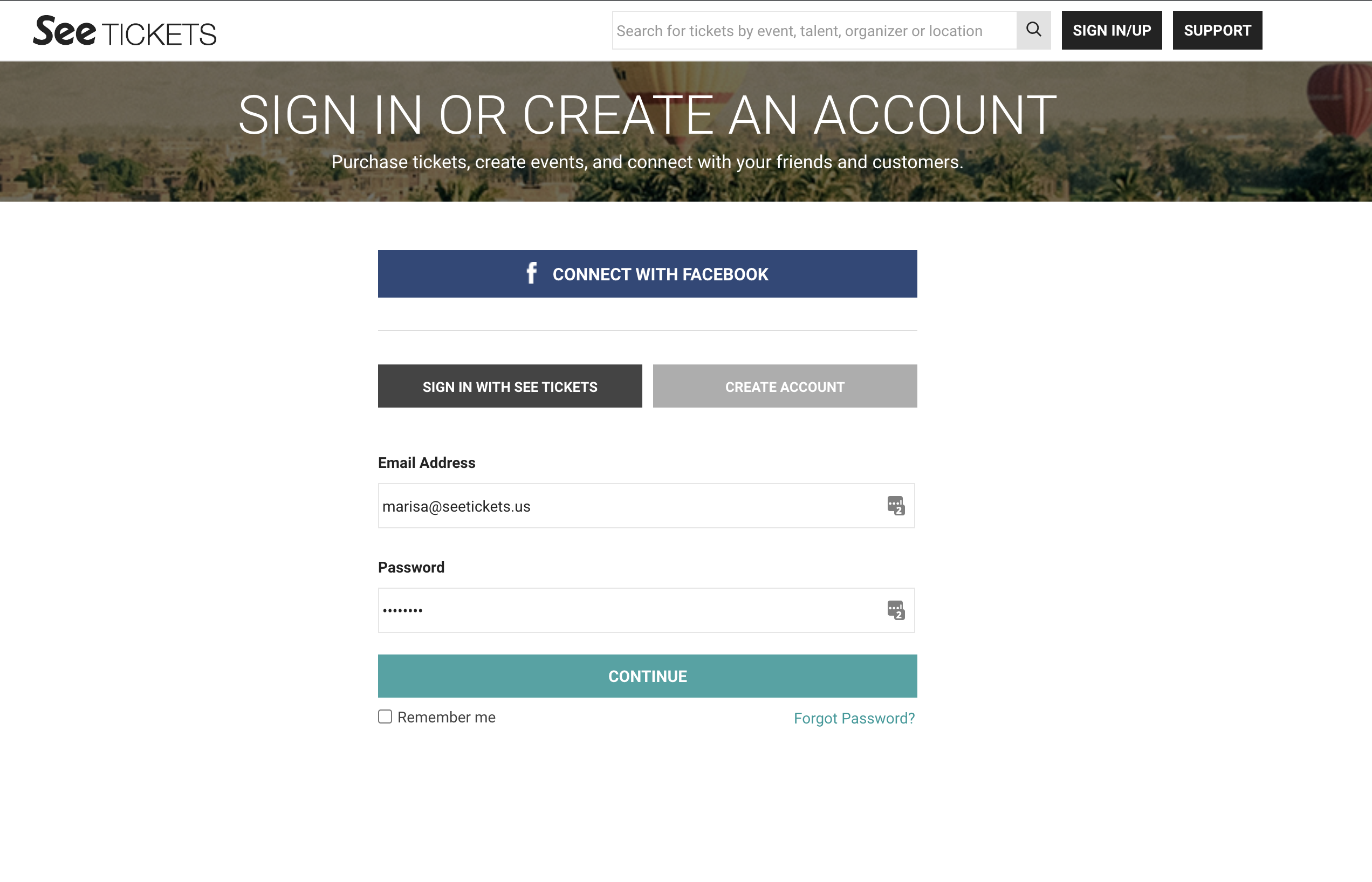 Troubleshooting
To reset, remove, or move your MFA credentials to a new device or phone number, please contact your assigned Client Service Manager. If you do not have one, email clientsupport@seetickets.us.
If you get a message that says "User Does Not Exist":

Go to manage.seetickets.us page

Click on Forgot Password at bottom left.
Reset your password. Make your password strong (minimum 12 characters, add a number, add a symbol).
Go back to email about MFA setup and click on the link.
Follow process above.