You now have the ability to set a timer for their event to be public and added to the feed. Since many events have large pre-sales, on-sales, etc, it is important for clients and client support to be able to make events public or private and add or remove events from the feed automatically at a certain date and time.
Get Started
Setting: Event Dashboard > Ticket Manager > Event Settings
In the Event Settings popup, find the Public/Private and Add/Remove from feed fields.

Settings
These fields are defaulted to be public and added to the feed.

Change settings for each by clicking the dropdown. 'Public' will make your event searchable and viewable by customers visiting the See Tickets website. 'Private' will hide the event from the See Tickets website, but anyone with the link can still view the event and purchase tickets.
By selecting the 'Set Dates to be Public' option, two new fields will appear where users can set the start date and time for the event to be public as well as the end date and time when the event will go back private.

Set the date and time using the date and time picker.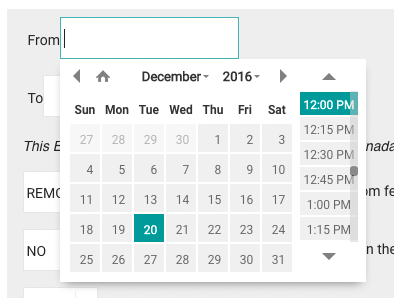 The event will then be public and added to the feed during the timespan set in each field.