The Event Settlement Report is a venue report used to close out shows at the end of the night with a tour or artist manager.
This report includes sold and unsold tickets along with total face value sales brought in.
Fees are not included on this report as it's often used by promoters to settle shows with artists and artists do not usually get a cut of fees.
Get Started
Setting: Event Dashboard > Manage: Event Settlement Report
The Event Settlement Report is built for venues that settle shows with artists. If you do not already have this report, please contact your client service representative.
Download Report
Create your report using the Create Report button. Note that this report is a point-in-time reference only and does not represent a final settlement for the event.
Report Sections
Sales Totals: Includes sales data relevant to artist managers. Does not include venue or See Tickets related fees, as those are not commonly disclosed to artist managers.
Ticket Types: Lists capacity and face value sales data for all ticket types on the event, ordered by price (high to low), then alphabetically. Note that some ticket types may display here that are not directly related to the artist (such as parking).
Sales Source: Includes stats by sales source. Note that kiosk sales are counted as online sales in this case.
Scan Stats: Breaks down scans per ticket type by sold, comped and total.
Example PDF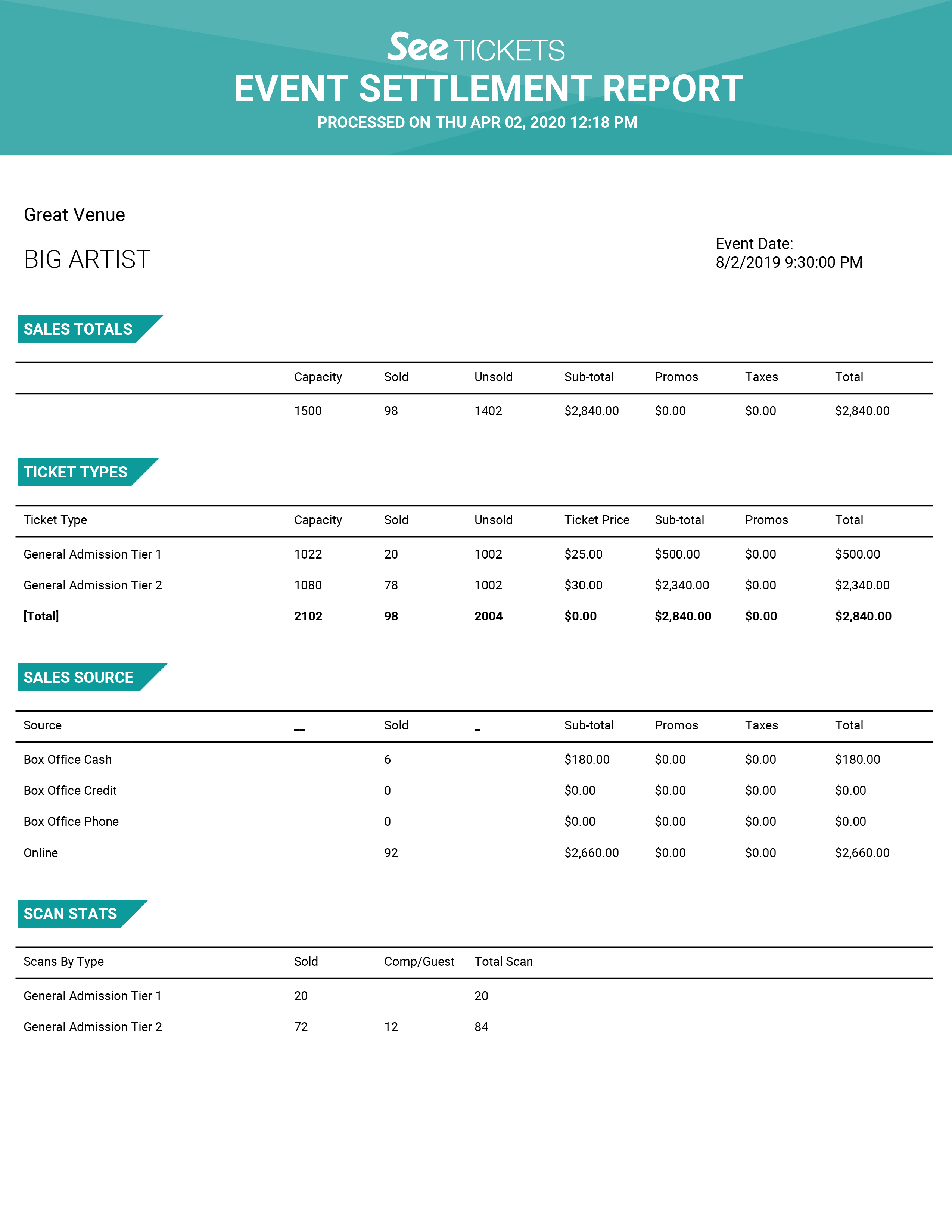 Important Notes
Price level increases appear as separate line items under ticket types. The price displayed is accurate, but the sold and unsold figures are for that ticket type as a whole, not that specific price level's figures.

Shared Ticket Types will only show the unsold figure next to the parent ticket type.